QUARANTINE NATIONALS!
PLEASE SHARE:
We are racing this Saturday, May 2! Bound to have a class below you love with 8 classes racing!
NON WING SPRINT CARS, SUPER LATE MODELS, LIMITED MODIFIEDS, THUNDER CARS, MOD LITES, ECO LIMITED MODIFIED, FACTORY STOCKS, AND HORNETS!
LIMITED TO 1300 PEOPLE IN THE GRANDSTANDS – COME EARLY TO CLAIM YOUR SPOT!🏁
TIMES:
PIT GATES OPEN AT 3 PM
GENERAL ADMISSION OPENS AT 5 PM
DRIVERS MEETING AT 6 PM
DRAW CLOSES AT 6:15 PM NO EXCEPTIONS
HOT LAPS AT 6:15 PM
RACING AT 7:00 PM
PRICING:
GENERAL ADMISSION: 11 years and up $12
GENERAL ADMISSION 3-10 yrs $5
GENERAL ADMISSION 2 and under free
PIT PASSES $35.00
PIT PASSES 2yrs and under $20.00
Drivers competing in the USRA divisions, Limited Modified or Factory Stock, must be licensed. Go to www.usraracing.com to get your license. Must show license or email showing it's paid with name and class. Drivers will be able to purchase a temporary license at the track for $10.
We use RACEPASS for scoring and lineup viewing. Please download the app prior to your arrival at the track. Track being in a rural area has a tendency for slower downloads. Drivers for a quicker check-in please claim your profile on RACEPASS. Our announcer will use information you put in your profile, such as sponsors.
Transponders are required for all divisions. We use the Westhold Transponder system. Transponders are available for rental ($10 and must leave drivers license). If you have your own transponder and does not register DURING HOT LAPS/HEAT RACES you will be asked to rent one.
Raceceivers are required in all divisions. Channel 1368 467.0878
Track registration is $40 or $10 for each time you race. Not required for guest classes.
We ask that you help us continue to follow CDC guidelines and respect each others safety and concerns. Masks are not required but highly recommended. Also, due to shortage of sanitizer please bring for your use. We will have a bathroom attendant to maintain those areas.
We will follow Governor Abbott's 25% occupancy regulations in the grandstand area. This will limit our seating capacity to 1300. We ask that families sit together and that you keep a 6' distance between others.
DRIVERS: please maintain a minimum 6ft on each side of your haulers/trucks. There will be no standing along the fence line. You will need to view the races from the grandstand area closest to the pits.
Concessions will be open and will have social distancing guidelines there also.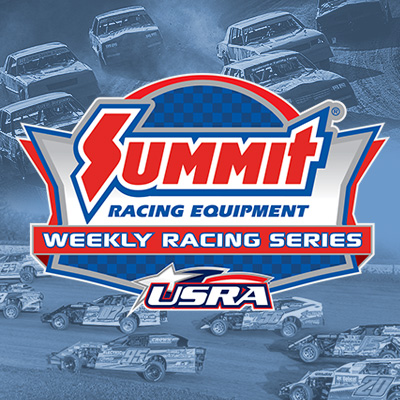 United States Racing Association | Summit USRA Weekly Racing Series
The United States Racing Association (USRA) was formed with a mission of growing local and regional dirt track racing for the future through cost-effective rules that do not hinder creativity, increased fan attendance at member tracks and lucrative sponsorship for each USRA member track. The USRA sa…